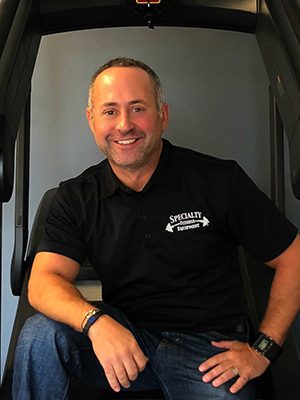 Chuck Herman
Chuck Herman has over 20 years of commercial and specialty fitness equipment experience. Chuck's hands on, consultative approach and attention to detail allow him to service a full spectrum of needs for all commercial applications. Chuck earned a Bachelor of Science degree in Exercise Physiology from The Ohio State University and his MBA from Cleveland State University. Chuck's enthusiasm for his business is unmistakable and he is always willing to talk about his favorite hobbies, his kids, baseball and practicing what he preaches: fitness.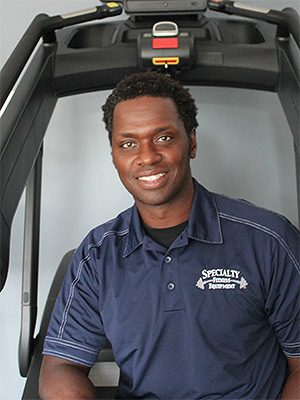 Virgil Wahome
Virgil Wahome has over 16 years in the fitness industry with 10 of those years selling commercial and specialty fitness equipment into a variety of corporate, commercial, multifamily and residential markets. Virgil played football for Ohio Northern University while obtaining his Bachelor's degree in Business Management. Virgil has a passion for the fitness industry and his positive energy is contagious. In his spare time Virgil enjoys music, cooking and growing the most impressive garden on the west side of Cleveland.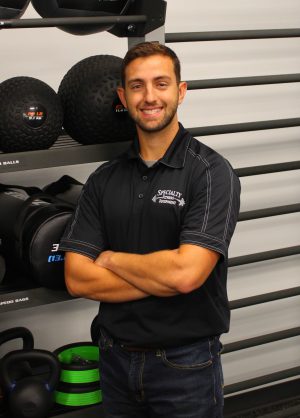 Spencer Sciranka
Spencer Sciranka may be our newest team member, but his wealth of knowledge is deep, and wide, in both his knowledge of the fitness industry and technical aspects of the equipment. He worked his way through college refurbishing and reselling pre-owned fitness equipment earning a mechanical engineering degree and is currently completing a degree in project management. Spencer's clients benefit from his passion for following a project from concept to completion, along with his easy going personality. In his spare time Spencer enjoys eating at new restaurants with his wife, playing competitive soccer and nerding out on Excel.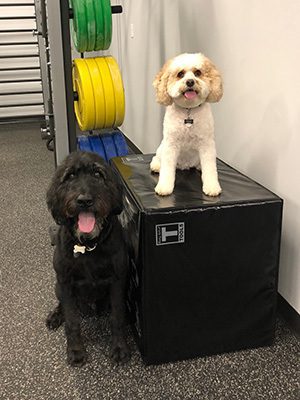 Office Support
Opus Dog spent eight years in the home security industry prior to joining Specialty Fitness Equipment. His primary responsibilities include greeting clients and fetching as needed. His goal is to open a Ninja Warrior Course for dogs when he retires.
Tova Herman is a small, but mighty, former long distance runner who has a passion for the fitness industry. She assists Opus on a part time basis and is highly efficient at "sit" and "high five", but not email.