Leasing
& Financing
Financing is an optimum way to fund your commercial fitness equipment investment and manage the cash flow of your business. If you have a capital expenditure that is larger than your budget, financing is a great way to stretch your resources.
You should finance your fitness equipment if...
You want to turn your equipment over every 3-5 years
You want to stay proactive with the changing trends & technology
You want to always offer your users the latest models
Note: It's important to know that once you are signed up with the leasing company, you can purchase the product or roll over your payments at any time. This makes the process of turning over your machines or staying on top of the latest-and-greatest more feasible.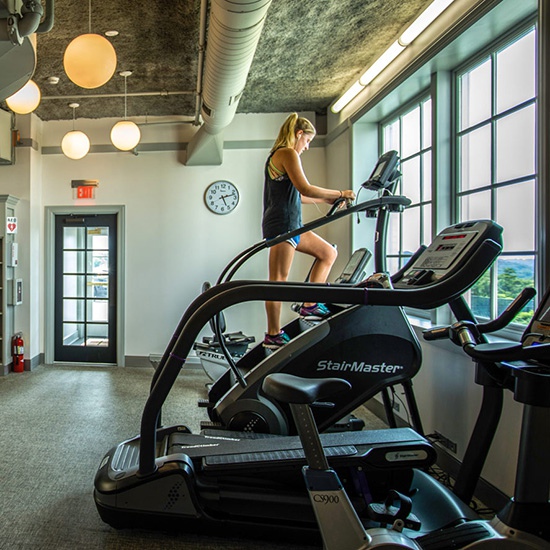 For fitness equipment leases the approval process normally takes 24-48 hours. Larger leases typically need more information and the process could take up to 72 hours.
TIP: Know your payments. If cash flow is slower certain times of the year, you might want to have 1-2 payments per year when your cash flow is strongest. Payments can be customized to your needs, so communicate that to the leasing company and they will be able to tailor your payments to help ensure the financial health of your busines
Pro Tip!
Keep your fitness room exciting!
Consider rejuvenating your space by trading in one or a few old, tired pieces of equipment for a new state-of-the art commercial piece of cardio or strength equipment. Subtle changes in your equipment offerings break up the "monotony" and keep your clients feeling refreshed. We promise you, your members will thank you!
Not every fitness room is the same.
It is important to design a fitness amenity based on it's users. Student Housing facilities are much different than Senior Living and County Clubs are much different than Fire Stations fitness rooms. Let us help you design your space towards your population.
Are you covered in case of liability?
Make sure you have commercial equipment in a commercial fitness amenity. If a fitness room has home grade fitness equipment and a user gets injured, the facility is responsible for improper equipment placed in an inappropriate setting.
Different types of equipment.
Fitness equipment is broken down into a few categories: Full commercial, light commercial, specialty home fitness and sporting good fitness. Ask us which one best suits your needs.
Invest in the product, not the technology.
Several fitness companies are selling you on their programming. Every month today's technology outdates itself. Look for quality manufactures with machines that fit your fitness needs. The classes available in cyberspace nowadays are endless, don't limit yourself to just one virtual fitness company.